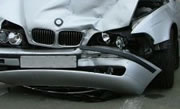 If you've had a bad experience with an insurance company, how do you go about making sure other consumers don't have the same problem? Your state insurance regulators are responsible for making sure admitted companies handle your claims fairly and to the letter of the law. If you feel you haven't been treated fairly, you don't have to take the insurance companies decision as final. By taking your complaint to your state insurance department, you can hold your insurance company accountable and help other insurance consumers in the process.
Most states have specific proceedures for filing complaints against insurance companies. The first step in the resolution process is to contact the company or your agent to try to achieve a satisfactory conclusion to your problem. If you get nowhere, which is probably why you're here reading this, then it's time to file a formal complaint with your state's insurance regulating department.

Each state uses a different term, whether insurance department, division of insurance or insurance commmission, they are all essentially the same. This is the state department responsible for agent licensing, company regulation, rate approval and consumer complaints. We have included a list of links to all 50 agencies responsible for insurance regulation.  Simply follow the links below and look for the specific area of interest for consumer complaints to find out how to file a complaint against your insurance company.
Alabama Department of Insurance
Alaska Division of Insurance
Arizona Department of Insurance
Arkansas Insurance Department
California Department of Insurance
Colorado Division of Insurance
Connecticut Insurance Department
Delaware Department of Insurance
Florida Department of Financial Services
Georgia Office of Insurance
Hawaii Department of Commerce and Consumer Affairs
Idaho Department of Insurance
Illinois Division of Insurance
Indiana Department of Insurance
Iowa Insurance Division
Kansas Insurance Department
Kentucky Department of Insurance
Louisiana Department of Insurance
Maine Bureau of Insurance
Maryland Insurance Administration
Massachusetts Division of Insurance
Michigan Offfice of Financial and Insurance Regulation
Minnesota Department of Commerce
Mississippi Insurance Department
Missouri Department of Insurance
Montana State Auditor's Office Insurance Division
Nebraska Department of Insurance
Nevada Division of Insurance
New Hampshire Insurance Department
New Jersey Department of Banking and Insurance
New Mexico PRC Division of Insurance
New York State Insurance Department
North Carolina Department of Insurance
North Dakota Insurance Department
Ohio Department of Insurance
Oklahoma Insurance Department
Oregon Insurance Division
Pennsylvania Insurance Department
Rhode Island Division of Insurance Regulation
South Carolina Department of Insurance
South Dakota Division of Insurance
Tennessee Department of Commerce and Insurance
Texas Department of Insurance
Utah Insurance Department
Vermont Department of Banking & Insurance
Virginia Bureau of Insurance
Washington State Office of Insurance
West Virginia Insurance Commission
Wisconsin Commissioner of Insurance
Wyoming State Insurance Department